We would LOVE to see you this Sunday at 9:45 for Sunday School or 11:00 for Worship!
What to Expect on Your First Visit
You will receive a warm welcome and our hospitality team will help you find the right class or group to join. They will also show you around.
The coffee is hot, the welcome is warm, the music is upbeat and the teaching is biblical.
Who to Expect
You will find people of all ages and walks of life. You will meet newborns and senior adults, singles and couples, seekers, new believers and mature followers of Jesus. There is something for everyone and a place for you to fit!
What Should I Wear?
Come as you are! Most of us will be dressed casually, but if you'd rather dress up that's fine too!
What About My Kids?
Whether you come to Bible study at 9:45 or the 11:00 Worship service, you are welcome to bring your infant to 3 year olds to the nursery. Just ask one of our hospitality team and they will show you the way! If you'd rather keep your little one with you in the service, you are more than welcome to do that!
You can also check in your pre-k through kinder children. For this age group, the 9:45 hour is Sunday School and 11:00 is kid's church. We hope they will stay for both as you worship and check out a Bible study class.
We have classes for older kids and adults at 9:45. Youth class (6th-8th and 9th-12th) is at 9:45 upstairs.
Our hope is that you'll check out Bible Study at 9:45, and that you will worship together as a family during the 11:00 Worship Service.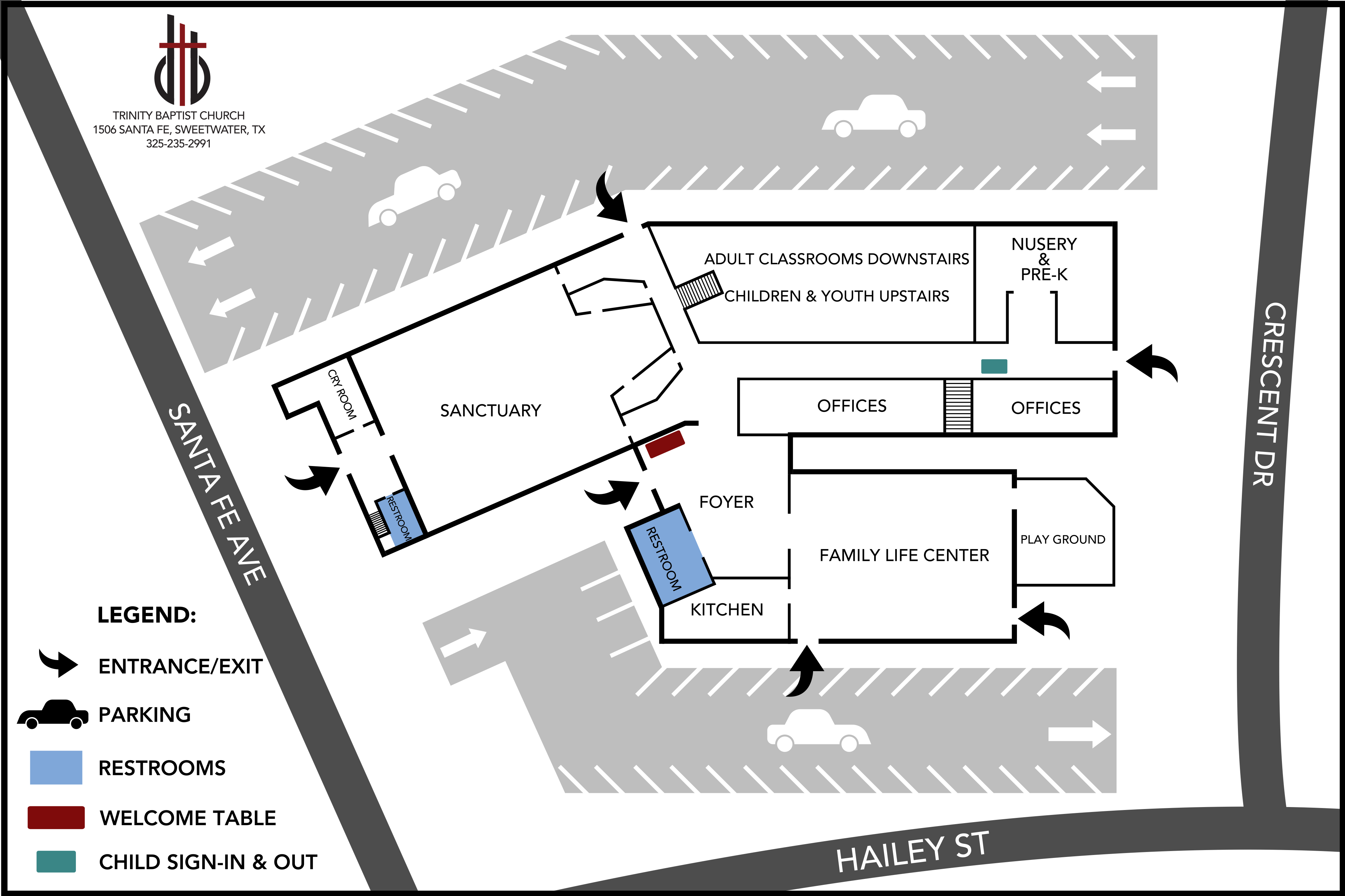 Get Connected
At Trinity we hope to see you get connected in 3 main ways.
We would love to see you soon!